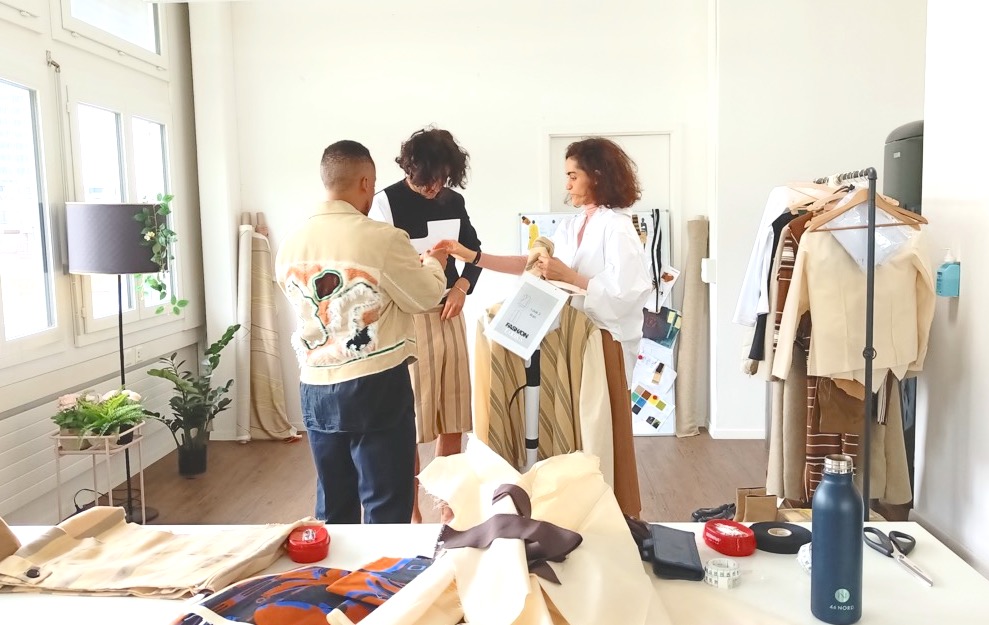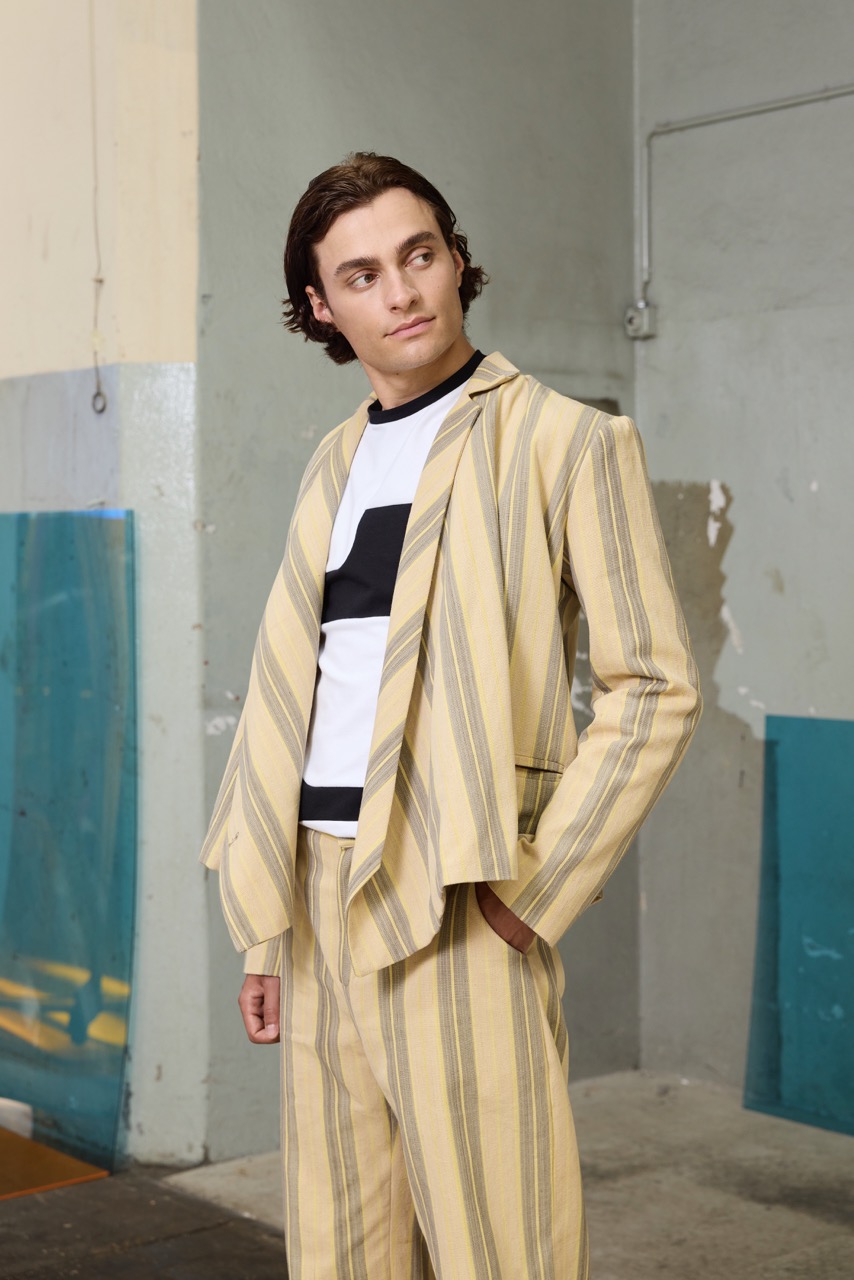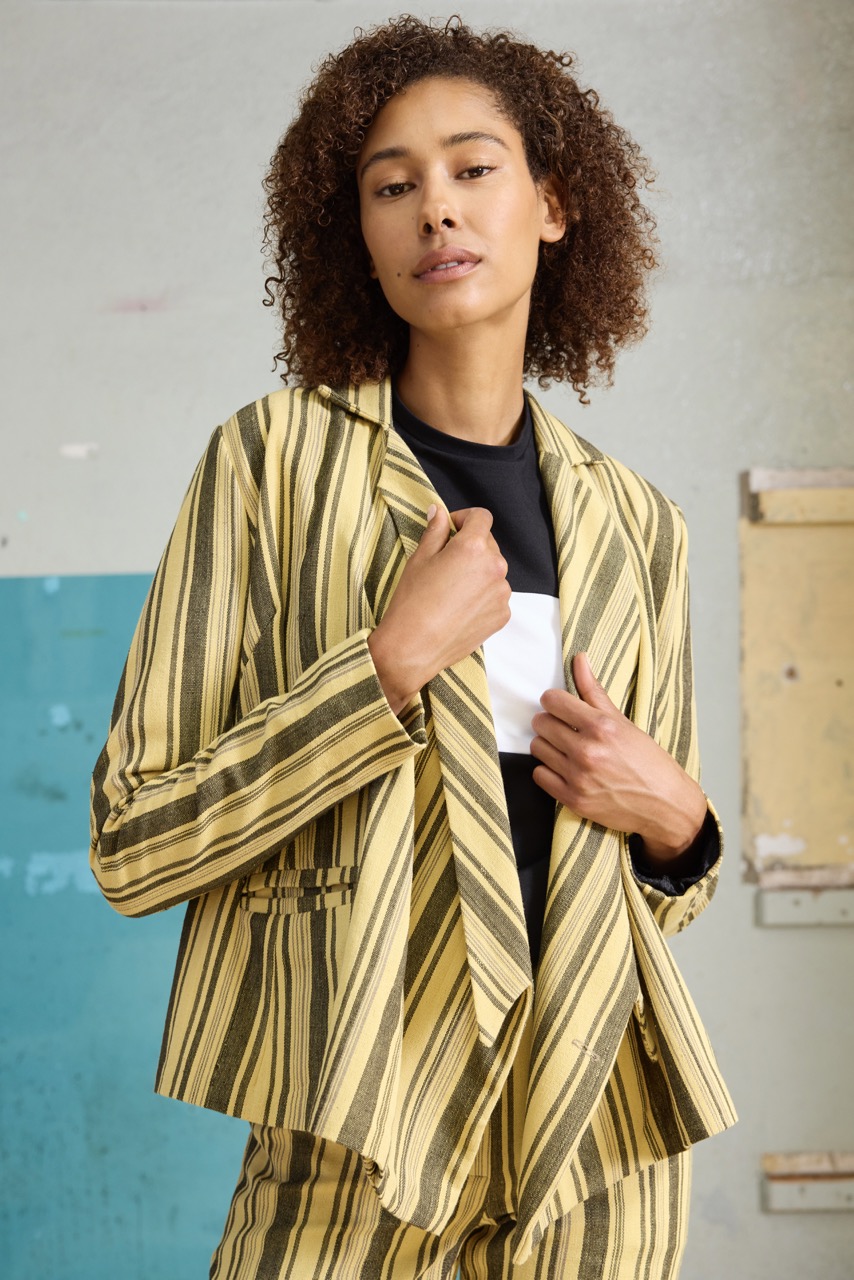 Workshop Faciliator : Rafael Kouto
Workshop Fee: CHF 360 (incl. fabrics)
for adults,
Max. Teilnehmer:innenzahl: 10
Rafael Kouto magically combines sun and water, inspired by the designer's two worlds - West Africa and Switzerland. Sustainable fashion, handmade with passion. During the workshop, each participant:in sews his/her personal blazer. Rafael Kouto will also provide insights into the current fall collection, which was created in collaboration with BERNINA.
The fabrics are kindly provided by BERNINA.
Only sustainable fabrics will be used in the workshop, including recycled wool, hand-woven fabrics from the "Ethical Fashion Initiative" in Burkina Faso, and deadstock materials. You can also bring your own fabrics or existing garments that can be combined in patchwork with the remnants of the collection.
The collection is open source (all pieces in the collection are available as patterns for your own sewing projects) and designed according to sustainable and ethical principles. The message is "A Drop of Sunshine" - an alchemical combination of sun and water. Flowing shapes and bright colors merge to create the hybrid aesthetic of the designer's two worlds, Africa and Europe.

Take a look "behind the scenes" on Youtube.




Rafael Kouto is a brand that aims to move the textile industry towards environmental sustainability while increasing access to high quality, creative and affordable fashion that stands out and hits the zeitgeist. Rafael trained in Basel and Amsterdam, worked at several high fashion brands and was awarded manifoldly, for instance with the prestigious Swiss Design Award this year.

Follow Rafael Kouto on Instagram: @rafaelkouto
Follow BERNINA on Instagram: @berninaschweiz


Ticket kaufen